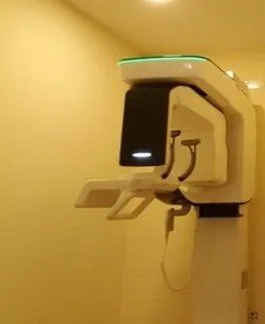 The current emerging standard of care in dentistry and dental implantology is the use of three dimensional x-ray. The 3-D images allow us to collect the needed and highly valuable diagnostic information in order to provide predictable successful treatment to our patients.
We provide this advanced technology at our office. Our innovative Cone Beam CT unit provides the lowest radiation exposure available on the market.
The information gathered from these images is utilized to make a surgical guide or a surgical map. This guide is precisely 3D printed at the lab we work with. The surgical guide facilitates the dental implant to be placed at the precise location and angulation as planned.
Benefits of Using the Cone Beam CT Compared to traditional Hospital CT scans:
Offers advanced imaging within the practice
Allows doctors to visualize anatomy that can not be diagnosed externally or in 2 dimensional images.
Safer - delivers less radiation to the patient than traditional CT scans.
Open environment ensures patient comfort.
Thorough diagnostic information (optimum view of the critical anatomy of all oral and maxillofacial structures.)
More accurate treatment planning - confirm certain treatments are necessary.
More predictable treatment outcomes.
Reduces the length and cost of therapy
Delivers quicker and easier image acquisition - typical scan takes only 20 seconds.