What are Dental Implants?
Dental implants are made out of titanium, they replace the root portion of the tooth, and they are precisely placed. A crown that looks like your tooth is then placed onto the implant. Dental implants can replace one tooth, multiple teeth and even full arch.
If you wear a denture and unable to eat with it, or have multiple missing teeth, unable to chew or eat the food that you want, Dr.Koheil provides Same Day Implants solution, which is a comfortable and long-lasting teeth replacement. Thanks to the latest technology we are able to replace all top and/or bottom teeth with just four implants. "Dental implants look and feel just like your natural teeth" says Dr.Koheil.
Dr.Koheil and his team are highly trained to provide highest quality dental implant treatment to our patients. We offer free consultation visit, during your consultation our team will take necessary 3D xrays and if you are a candidate for dental implants, our team will create a treatment plan that suits your needs.
Single Implant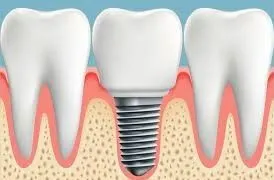 We use the latest technology to replace missing teeth with Dental Implants. Dr.Koheil received his implant training at the prestigious Misch Implant institute and is highly trained to place and restore dental implants. Once the dental implant is placed, it is left to heal for approximately 3 months. After the implant heals, a crown is made and permanently seated on the implant.
To schedule a free consult click here
Same Day Implants
Dr.Koheil and his team are here to help you achieve the smile you've always been looking for. With Same Day Implants, all Upper and or Lower teeth can be replaced in one visit with just four implants. The implants are placed precisely to support teeth. At the end of your appointment you will have fixed prostheses secured on the implants.
After six months, final prostheses is made out of high quality natural-looking Zirconia.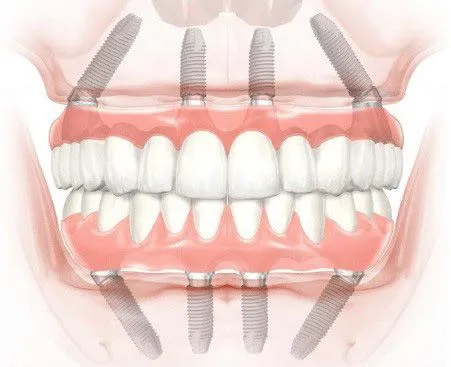 To schedule a free consult click here
Single Implant
(includes Implant, abutment and final ceramic crown)
(does not include bone graft and sinus graft procedures)
Same Day Implants (Fixed)
(includes, teeth extractions, Implants, abutments, temporary prosthesis and final Zirconia prosthesis)
Detachable Implant Prosthesis (Removable):
Detachable Lower Prosthesis on 2-4 Implants
Detachable Upper or Lower Prosthesis on 4-5 Implants
(Includes teeth extractions, implants, abutments, temporary and final prosthesis)
---
Our office provides an all inclusive cost. We also offer a variety of financing options, with 0% APR for 12 months through a simple application process. We will be delighted to help you get the smile you are looking for.