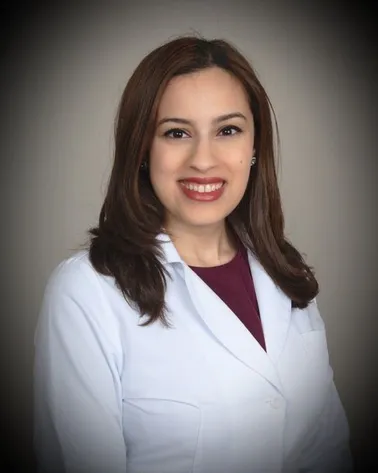 Dina Khalf-Allah DMD

Raised in Virginia, she earned her doctorate from the Maurice H. Kornberg School of Dentistry at Temple University in Philadelphia.
As an undergraduate, she studied at the University of Virginia, where she received her bachelor's in Biology and Studio Art.
Committed to lifelong learning and professional development, Dr. Dina actively continues her dental education to remain informed of leading practices and the latest advancements in dentistry. She is passionate about providing comprehensive dental treatment for adults and children of all ages. She is very gentle and strives to make patients as comfortable as possible.
Dr.Dina is a member of the Academy of General Dentistry (AGD), she is currently perusing Fellowship status. AGD Fellowship is a prestigious award that requires rigorous continuing education and written examination requirements.
She is also a certified Invisalign provider.

During her free time, Dr. Dina enjoys acrylic painting and spending time with her friends and family.