Dr.Koheil is a certified Invisalign provider.
Clear aligners is a new system of straightening teeth without the use of conventional braces. A series of clear plastic aligners are utilized to create tooth movement. Moving teeth with removable aligners is not new. However, the computer program, which can generate a series of aligners with small changes is the new part. Invisalign is recommended for orthodontic situations with mild to moderate spacing or crowding. They are virtually undetectable, easy to use and comfortable to wear.
After your consult, we show you a video of how your teeth will move, and how th expected final result will look like.
Six Month Smiles (Adult Clear Braces)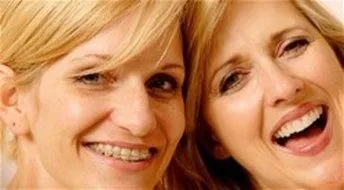 Whether you're an adult or a teen, we all want to look our best at all times. Changing the way your teeth are structured takes time and there are new ways to keep you looking your best during this period. Clear braces are translucent. This new technology is available for everyone. The great benefit of these braces is that you won't have to have that metallic look. In addition, clear braces are specifically designed for adults.
Give us a call today to see if you're a candidate for 6 Month Smiles clear braces